Gocycle GS
It is said that you cannot reinvent the wheel or improve the design of the bike. Gocycle did both.
Perfect for commuters, running errands or just for fun! No longer put off buying an e-bike. Owning and driving a Gocycle GS is your chance to start an active, healthy and sustainable lifestyle.
The pit stop bike
With the patented quick-release pit stop wheels, the Gocycle GS can be easily folded up. The construction with the side mounting not only looks good; rather, the wheels can be removed quickly and easily and the repair of a flat tire is not associated with drops of sweat.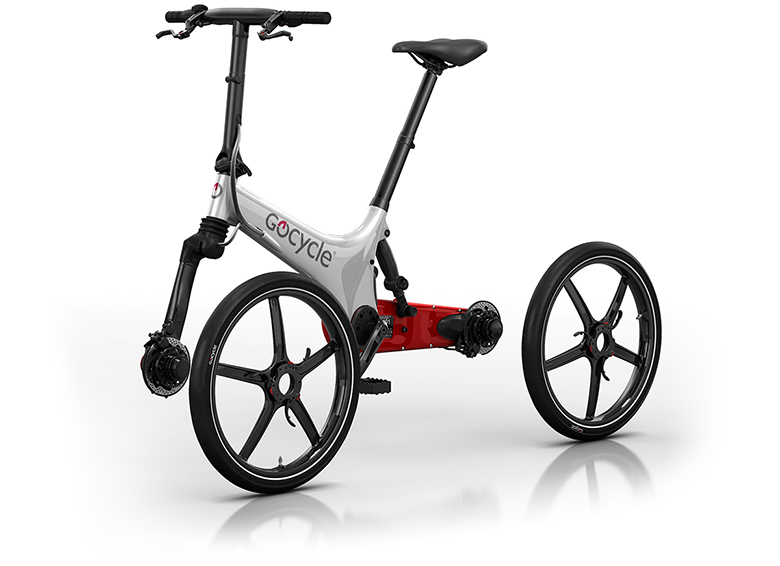 Vgonomic™-Design
Gocycle offers contact points in exactly the same places as a bike with large wheels – but with more customization options for additional riders. The Vgonomic ™ seat post and frame geometry, in combination with the height and range adjustable handlebars, offers adjustment options with excellent comfort for many body shapes.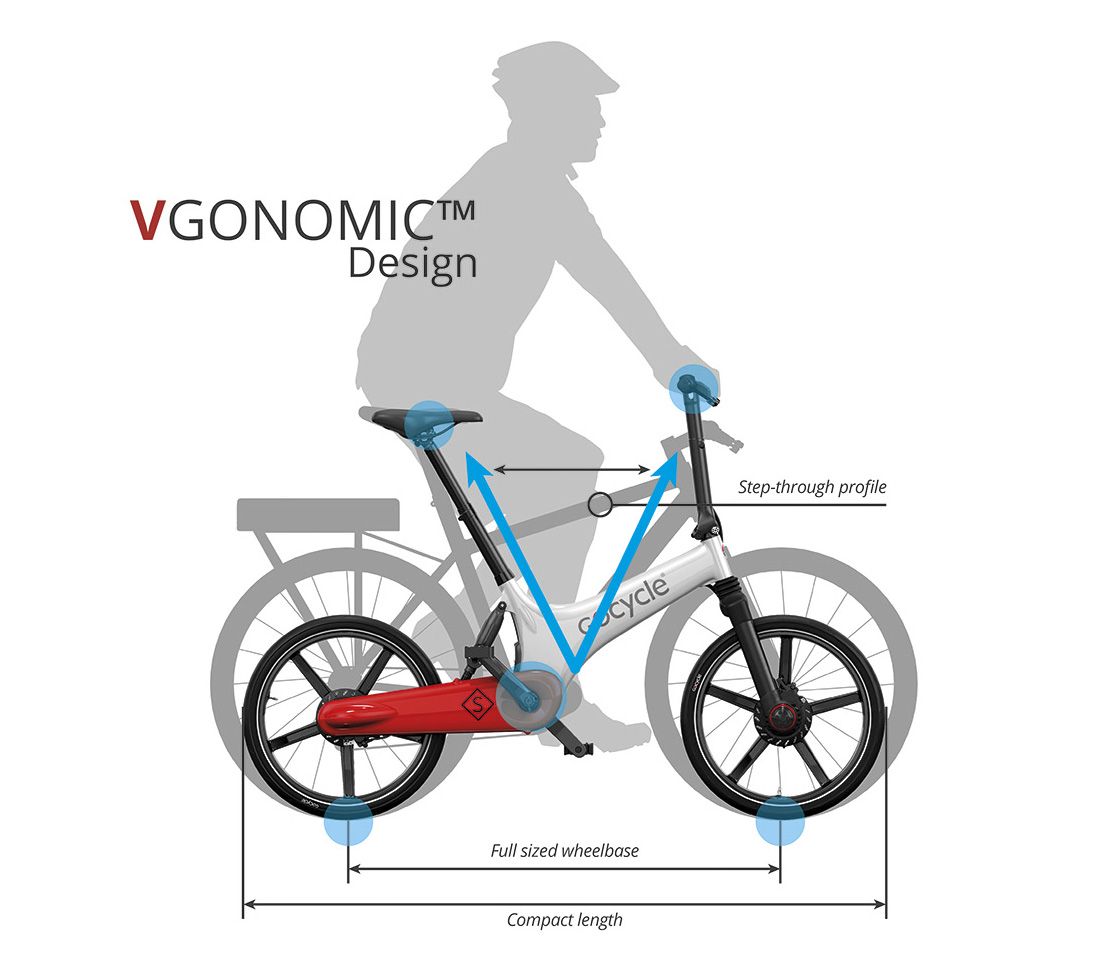 Real lightweight
With only 16.5 kg including stand and foldable pedals, the Gocycle GS is one of the lightest e-bikes in the world!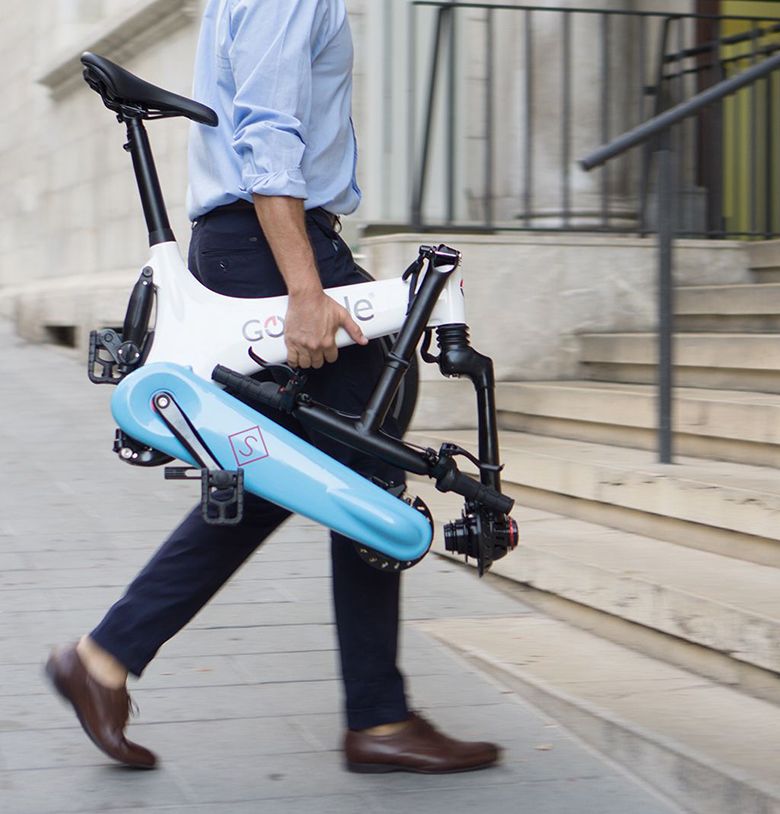 The App
Included with the Gocycle GS is the free app GocycleConnect ™, with which you can personalize your driving, adjust the speed and performance settings and provide you with health statistics, such as the calories burned, the performance achieved, tour dates and much more …
The integrated LED light in the handlebar is not included in this variant!
Handlebar bag (optionally available)
Probably one of the most useful Gocycle accessories!
The tailor-made handlebar bag is easy to assemble and remove and extremely versatile – for example as a work bag or for your shopping – and also looks good!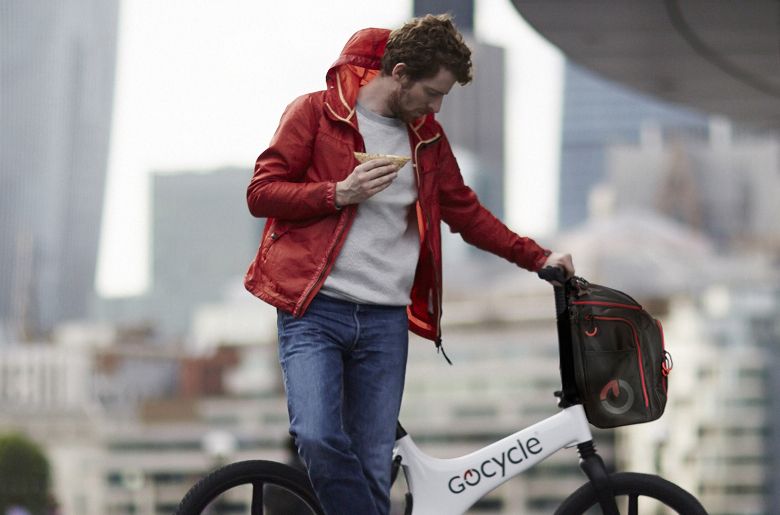 Fenders and lighting (optionally available)
High-quality front and rear lights and mudguards for front and rear are available in Germany. The lights are operated with the main battery pack of the Gocycle and with the quick mounting adapters they can be easily mounted on your Gocycle GS.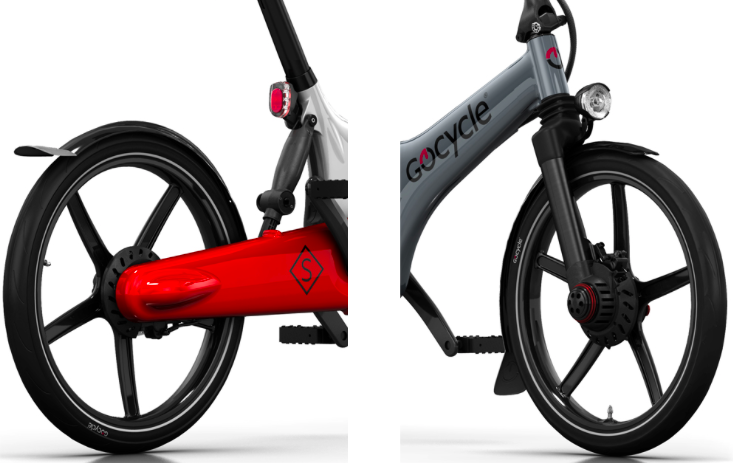 Folding lock with holster (optionally available)
The Gocycle folding lock with holster is a lock for more security with a Silver Sold Secure rating. It is neatly and discreetly mounted on the side of the frame and can be reached quickly and easily.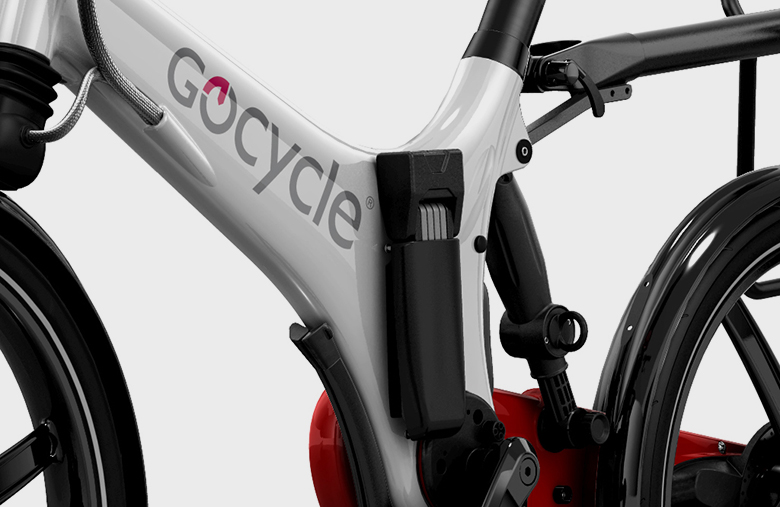 Luggage rack (optionally available)
The new rear luggage rack for 2018 was specially developed for your Gocycle. It carries your modern saddlebags and is easy to remove so you only have to attach it when you need it.
Further colors and accessories on request: office@nic-e.shop
We are the official online sales partner of Enersolution GoCycle Shop Graz.